We are thrilled to announce that the Docker meetup community has reached over 150,000 members! We'd like to take a moment to acknowledge all the amazing contributors and Docker enthusiasts who are working hard to organize frequent and interesting Docker-centric meetups. Thanks to you, there are 275 Docker meetup groups, in 75 countries, across 6 continents.
There were over 1000 Docker meetups held all over the world last year. Big shout out to Ben Griffin, organizer of Docker Melbourne, who organized 18 meetups in 2016,  Karthik Gaekwad, Lee Calcote, Vikram Sabnis and Everett Toews, organizers of Docker Austin who organized 16 meetups, Gerhard Schweinitz and Stephen J Wallace, organizers of Docker Sydney who organized 13, and Jesse White, Luisa Morales and Doug Masiero from Docker NYC who organized 12. 
We also wanted to thank and give a massive shout out to organizers Adrien Blind and Patrick Aljord have grown the Docker Paris Meetup group to nearly 4,000 members and have hosted 46 events since they launched the group almost 4 years ago!
Reached 3925 @DockerParis #meetup members ! We may be able to celebrate 4000 members during feb #docker event 😉 @vcoisne @jpetazzo @docker pic.twitter.com/CGmvShIj0L

— Adrien Blind (@AdrienBlind) January 17, 2017
One of our newest groups, Docker Havana, started last November and they already have +200 members! The founding organizers, Enrique Carbonell and Manuel Morejón are doing a fantastic job recruiting new members and have even started planning awesome meetups in other Cuban cities too!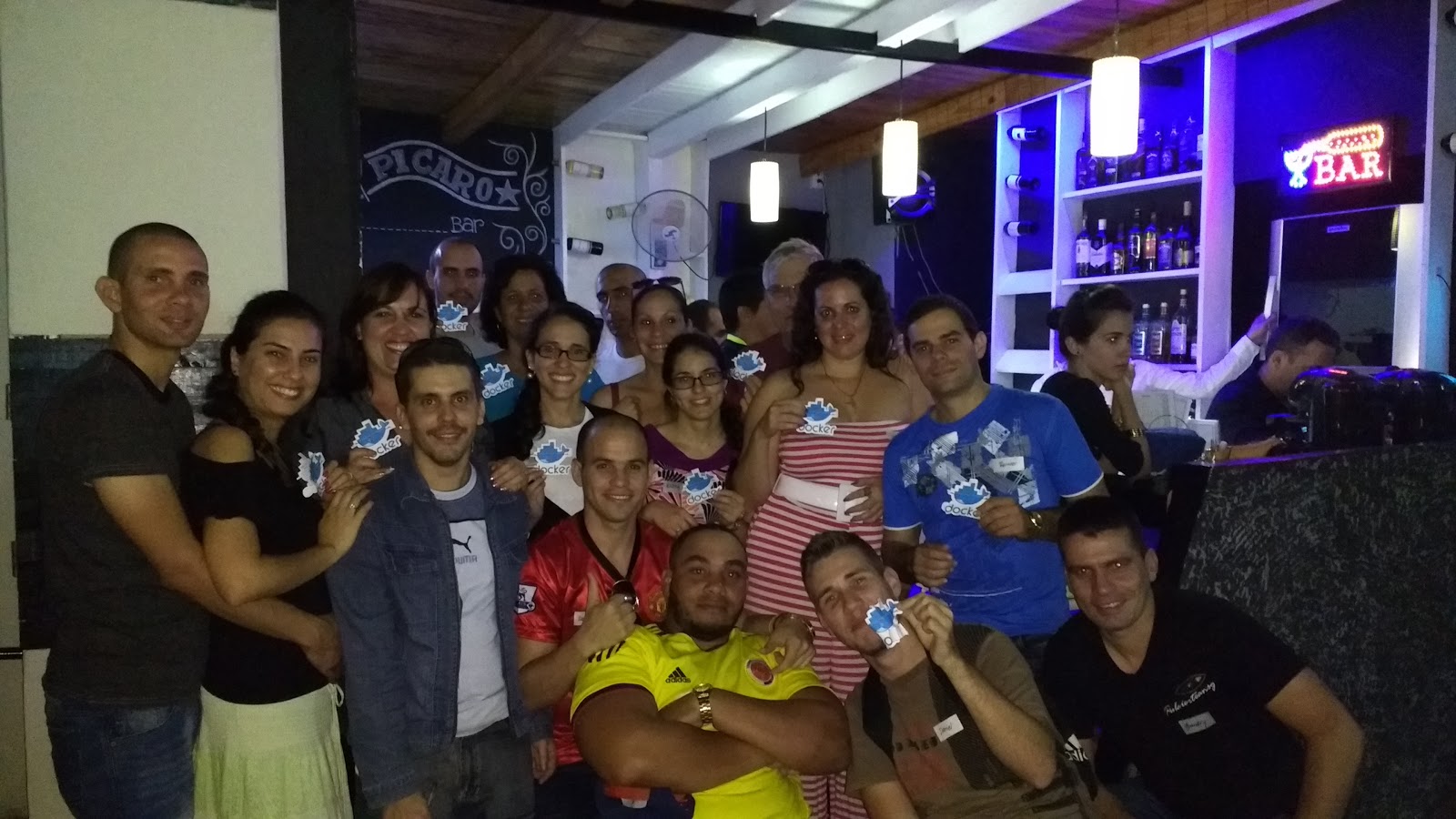 Interested in getting involved with the Docker Community? The best way to participate is through your local meetup group. Check out this map to see if a Docker user group exists in your city, or take a look at the list of upcoming Docker events.
Can't find a group near you? Learn more here about how to start a group and the process of becoming an organizer. Our community team would be happy to work with you on solving some of the challenges associated with organizing meetups in your area.
Not interested in starting a group? You can always join the Docker Online Meetup Group!
In case you missed it, we've recently introduced a Docker Community Directory and Slack to further enable community building and collaboration. Our goal is to give everyone the opportunity to become a more informed and engaged member of the community by creating sub groups and channels based on location, language, use cases, interest in specific Docker-centric projects or initiatives.