All this week, we have been bringing you the top 5 blog posts of 2018. Now for #3 on top 5 list – our blog post on Play with Kubernetes. Following the success of Play with Docker, earlier this year, we gave you the ability to learn Kubernetes from the convenience of our training site. Continue reading to learn more…
Every month for the last year, thousands of people have used Play with Docker and the accompanying hands-on Play with Docker Classroom training site. These sites allow you to use and learn Docker entirely within your own browser, without installing anything. Last summer, we quietly launched the companion site Play with Kubernetes, to give people a full command line while learning Kubernetes on the command line. And today we're launching a new Kubernetes training site, the Play with Kubernetes Classroom.
The Play with Kubernetes Classroom is a workshop environment just like the Play with Docker Classroom. We currently have an extensive Kubernetes workshop originally based on Jérôme Petazzoni's Container Training Kubernetes workshop. But instead of doing it all locally or setting up VMs in the cloud, you can now run through the workshop entirely in the browser.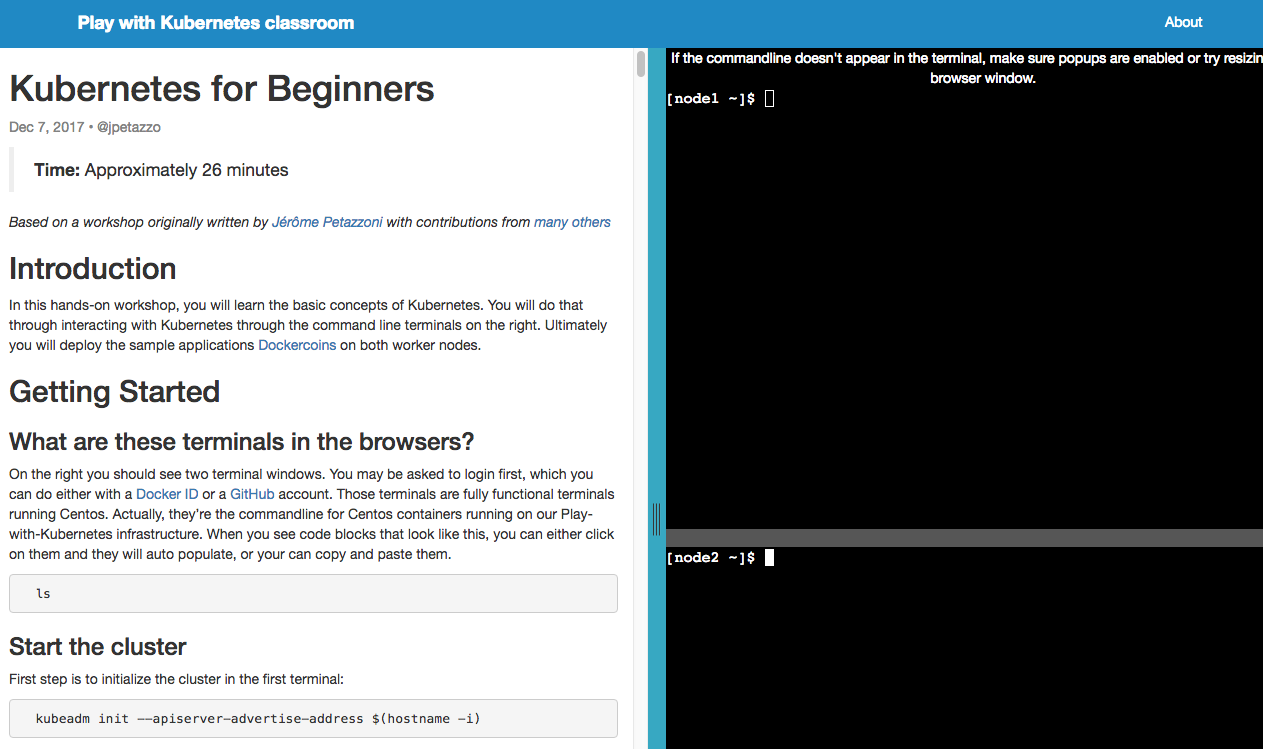 Like the Play with Docker Classroom, we'll be curating contributions of additional labs from the community. So give Kubernetes in your browser a try, and then come on over to the Play with Kubernetes repository to share your own tutorials with the community.